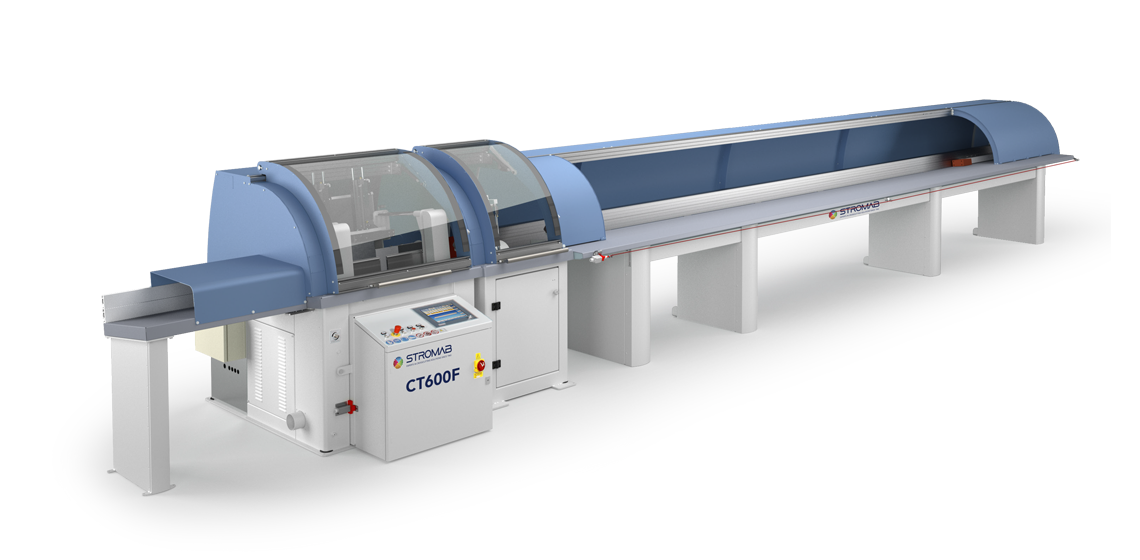 Cut-off saw with electronic push feed system and controlled axis.

It combines the reliability of a pneumatic cut-off saw, with an ascending blade and electronic push feed system, with a rack and pinion guide system and a motor system featuring a brushless motor and planetary reduction unit, along with a precision encoder.
2 versions for 2 integrated solutions: OPTI/OPTI PLUS
OPTI: function enabling the automatic measurement of the workpiece being cut. Optimum solution for those working with variable-length materials, with workpieces loaded individually or in bundles.
6 optimisation options (Maximum length, Sequence and Board sequence, Volume, Minimum waste, Priority).
OPTI PLUS: mark detection function which guarantees complete optimisation and the elimination of knots and defects. Marking in fluorescent chalk.

STANDARD EQUIPMENT: 12" BECKHOFF touch-screen" controller ", USB port, Ethernet port, WINDOWS operating software, Capable of storing up to 10000 cutting lists, Widia blade, Pneumatic lifting of the pusher at the end of the cycle and overhead return at the beginning of the cycle, + / - 70 ° rotation. Milling unit for making notches up to 400x100x75 mm.
OPTIONAL EQUIPMENT: OPTI PLUS Function, outfeed table extension, Trap door for disposing of trimmed material from headpiece and scraps, Loaders, supplementary Widia blade, Push-feed system lengths up to 14000 mm longer, 18" external monitor, Extension rotation to +/- 80°, Label printers, Ink-jet printers, Rapid-cylinder loader and unloader.
applications for this product
discover the applications for this product
Other Products
Range of Cut-off Saws with Rotating Bed