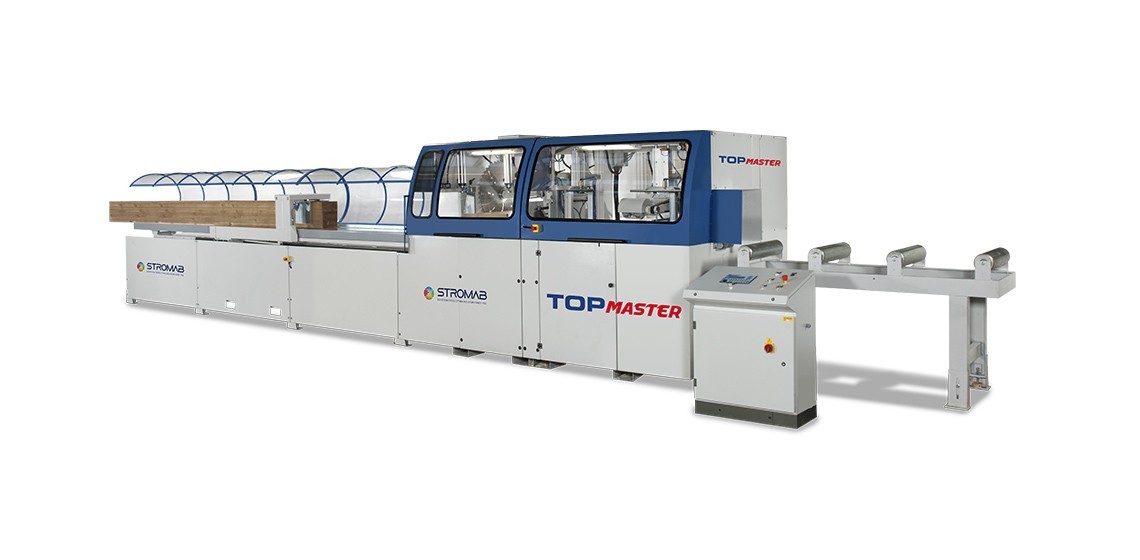 Automatic working centre for Block-House type log houses and wood cabins.
Maximum workpiece dimensions 270 mm (width) x 320 mm (height)
Minimum workpiece dimensions 120 mm (width) x 140 mm (height)
Automatic and precise gripper positioning by rack and pinion system powered by brushless motor
Power-type controller 1000 (ELCO)
The working centre is equipped with the following 4 standard units:
Horizontal and vertical notching unit (standard)
Cross-cutting unit with a blade diam. of 800 mm (optional)
Tenoning unit with milling tool diameter of up to 230 mm (optional)
Drilling unit (optional)

STANDARD EQUIPMENT: Workpiece clamping with 5 vertical pneumatic cylinders, 2 horizontal pneumatic cylinders, Manual tool adjustment with mechanical readout, Tool feeding by hydro-pneumatic cylinders, Trap door for disposal of offcuts, Tools NOT included.

OPTIONAL: Cutting-off unit, Tenoning unit, Drilling unit, Units positioned electronically by CNC managed by the programmer, Label printers, Roller tables, Oversized motor, Wide range of tools, Software for importing .btl data
applications for this product
discover the applications for this product
Other Products
"Block-House" Working Centres